Sunday Ramblers (7-9 mls)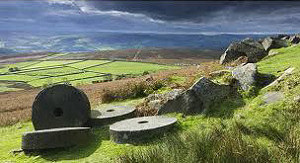 Coordinator: Jenny Parker. E-mail: jennyparker1@btinternet.com
Deputy Coordinator: John Williams. E-mail: j.williams@sheffield.ac.uk
Walks Programme for January to April 2020
12 Jan 2020
Meet

Leader

Route

Length

Foolow Green

Marion

To Windmill and beyond back via Grindlow

7 miles max

26 Jan 2020
Meet

Leader

Route

Length

Welbeck Courtyard CP, Welbeck, Nottinghamshire S80 3LW

David

To suit conditions

7 miles approx

9 Feb 2020
Meet

Leader

Route

Length

Wire Mill Dam Car Park, Whiteley Wood Road

June and Jilly

Forge Dam, Fulwood Hall, Redmires Camp Plantation, Redmires Lower Reservoir

8 miles

23 Feb 2020
Meet

Leader

Route

Length

Denis Knoll

John

Green's House, Bamford Edge, Jarvis Clough, High Nebb

7 miles

8 Mar 2020
Meet

Leader

Route

Length

Fox House

Doreen and Margaret

Totley Moor, Hallfield Farm, Houndkirk Moor

7 miles approx

22 Mar 2020
Meet

Leader

Route

Length

Hathersage Car Park

Ann Hailey

Leadmill Bridge – Mount Pleasant – Offerton Moor – Stoke Ford – Leadmill Bridge

7 miles approx

5 Apr 2020
Meet

Leader

Route

Length

Upper Burbage Brook SK 261 830

Margaret Egan

Burbage Eder, Longshaw, Millstone Edge, Stanage Pole

7 miles

19 Apr 2020
Meet

Leader

Route

Length

Edale Station

Elizabeth

Train times to/from Dore Station tbc nearer the time. (Should the train be cancelled, meet at Longshaw Cafe 10.00 am approx).

Ollerbrook Booth, Rowland Cote, Jagger's Clough, Hope Cross, Hope Brinks, Edge Farm, Aston, Hope Station.

6.7 miles
Walking at a moderate pace, from 10 am. until mid afternoon. Walks range from 7-9 miles
We are a mixed group with couples as well as singles, but whether you are an experienced walker or just starting out you can be sure of a warm welcome. All walks are on Sundays, meeting at 9.50 am at the starting point of the walk, setting off at 10.00 am. Come with suitable clothing, footwear, a packed lunch and drinks, and where possible share transport. If in doubt whether the walk will take place, or if you need more information about any of the walks, please contact the walk leader or a co-ordinator.
Walkers Please Note
All persons taking part in walks arranged by and led by the SU3A Sunday Ramblers Group or a nominated walk leader should be in a fit state of health, adequately equipped, and must take every reasonable care to ensure their own safety. The U3A Sunday Ramblers Group and walk leaders accept no liability for death, personal injury, or for any loss sustained, however caused during any walk.
The walks are over all types of terrain, therefore walkers should be prepared for stiles and rough ground as well as mud. Remember that weather conditions can deteriorate very quickly with little or no warning, particularly on high ground, so be prepared.