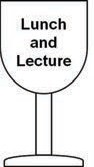 It is usual for Lunch and Lecture (LL) to take place twice a year: once in May and again in October/November. Talks are varied, usually very entertaining. It is an open group: open to any u3a Sheffield member. The venue for recent years has been at The Double Tree by Hilton Sheffield Park Hotel, Chesterfield Road South, SHEFFIELD S8 8BW as we have found this to have good access, good car parking and several bus stops close by.
Next Meeting
10 May 2024 - Wentworth Woodhouse
Booking Form - when available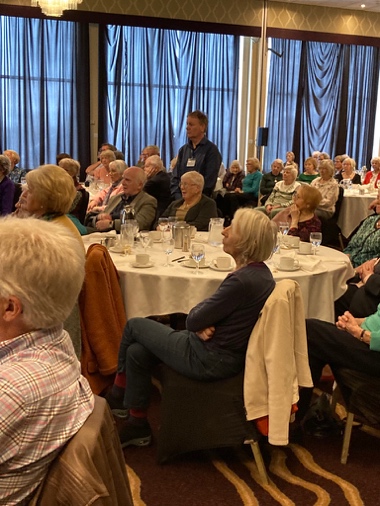 Full information and booking forms for each forthcoming event will be available in the monthly E Newsletters for a few months before the event and in the hardcopy of Links prior to the event. When possible, there will be links on this 'page' to take you to the booking form and information.
We are looking forward to our event next spring, 10 May 2024. Book the date in your diaries. On this occasion David Winpenny is joining us to speak about Wentworth Woodhouse, a Grade 1 listed country house. With an enormous, extravagant frontage and an amazing history, this Grade 1 listed country house gives David plenty to speak about. He is a skilled lecturer who is accredited to The Arts Society, having spoken regularly on cruise ships, offering humorous talks on many subjects.
We are always on the lookout for possible speakers – if you know of any, please contact Martin Harvey by email: harveymk@yahoo.co.uk
If you would like more information please contact one of the Lunch and Lecture Team:
Barbara Hutton (Co-ordinator) barbara_hutton@hotmail.com
Sue Connelly ksueuconnelly@hotmail.com
Martin Harvey harveymk@yahoo.co.uk

RESOURCES TO HELP WITH HEARING
As many of you will recall us reporting before, The Double Tree by Hilton Hotel does not have an operational 'hearing loop' that is able to assist most hearing aid wearers to hear more clearly, therefore, it is necessary for us to hire equipment. Last time the loop did not go around some of the tables at the back of the room. We will endeavour to ensure that this is not the case next time.

We were able to try a system last November that could be used by anyone who struggles to hear clearly and we are hoping that it will be possible for the equipment to be available again this coming November. We believe that there are 14 such units.

In May we asked members to let us know, when booking, if they wished to avail themselves of this kind of hearing enhancement. Only two people requested more information before the event, however, at the event many members raised an interest. If you would like to try this apparatus at the next Lunch and Lecture or would just like to talk to someone to learn more about it, please tick the box on the bottom of the Lunch and Lecture Booking form (when it is published) and someone will get back to you. It is best if members can provide their own earphones to plug into the receiver - simple ones with a jack plug connection are all that is required.